The parade commemorating St. Patrick's Day is a tradition that occurs on or around March 17th each year. It is the feast day of St. Patrick, Ireland's patron saint. This parade is an event that has been around for generations. It is now celebrated in a lot of nations all over the globe, particularly in places where there are a lot of Irish people living.
People traditionally celebrate Saint Patrick's Day by donning green attire and marching in a festive parade. In today's times, the three most famous St. Patrick's Day parades happen in New York City, Chicago, and Boston.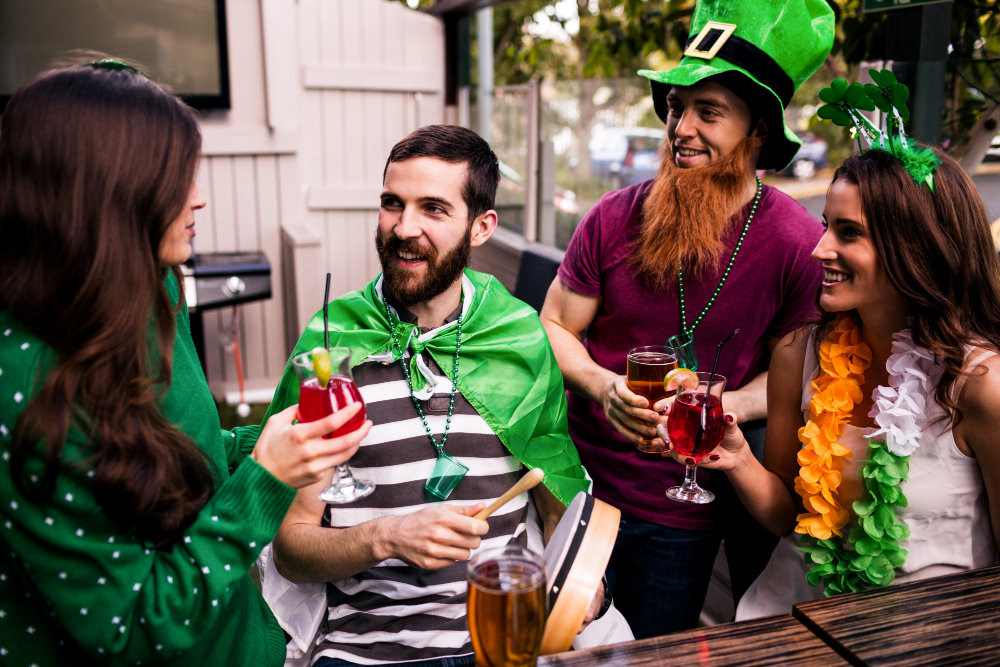 New York City
Essentially, New York City hosts what it says is the world's biggest and oldest St. Patrick's Day parade. It's been happening since 1762. For the Irish-American community and New York City, it is an important event to take part in.
The parade begins at 44th Street and Fifth Avenue in Manhattan at 11 a.m. It then proceeds to Fifth Avenue to 79th Street. In this highly celebrated event, the colour green takes centre stage.
The parade's omission of LGBTQ organizations has caused controversy in previous years. However, in 2015, they finally let LGBTQ organizations march after years of being banned. This was due to pressure from politicians and activists. Today, LGBTQ groups are able to participate under their own banners if they want to.
Chicago
St. Patrick's Day is also a big deal in Chicago. As a yearly celebration of the area's Irish roots, the festivity takes place on or around March 17th. The parade on St. Patrick's Day in Chicago is second only to the one in New York City in terms of attendance.
The Parade begins at twelve o'clock in the afternoon and proceeds down Columbus Drive in the central business district of Chicago. It begins at Balbo Drive and ends at Monroe Drive. Marching bands, Irish dancing troupes, and bagpipers representing local Irish clubs are just a few of the attractions.
Dying the Chicago River is another special attraction that adds to the festivities in honour of St. Patrick. The process involves the use of green dye. Large people gather early in the morning to see the river dyed bright green in preparation for the procession.
Chicago also organizes a range of additional St. Patrick's Day events in addition to the parade and river dyeing. This includes music festivals, bar crawls, and cultural events. Both residents and tourists can attend these activities.
Boston
It's no surprise that Boston hosts a top-notch St. Patrick's Day celebration, given the city's sizeable Irish-American population. Boston's parade dates back to 1901. Making it one of the oldest and most prestigious parades.
The Sunday before or on March 17th is traditionally viable for this celebration. It requires travelling through the streets of South Boston, which is home to a sizeable community of Irish-Americans.
The participation of the Boston Police Gaelic Column in this annual parade is one of the city's most enduring and distinctive traditions. It is a unit of officers that marches while dressed in traditional Irish garb. In addition, a variety of additional Irish-American organizations participate in the march. These people include those who have served in the armed forces, firemen, and politicians.
In addition to the parade, there are many other St. Patrick's Day activities in Boston. These activities include a special breakfast. Basically, it is a combination of a political roast and a celebration. Also, the city of Boston is home to several Irish pubs and cultural organizations. These venues host a wide range of events and activities in celebration of St. Patrick's Day.